Your navigators
to success through learning
Your navigators
to success learning
Your navigators
to success learning
Enabling organizations
thrive
Pan-India presence (with Bangalore HQ)
Professional Training Team with Industry experience
Authorised Affiliate for Prosci in India
How do we intervene?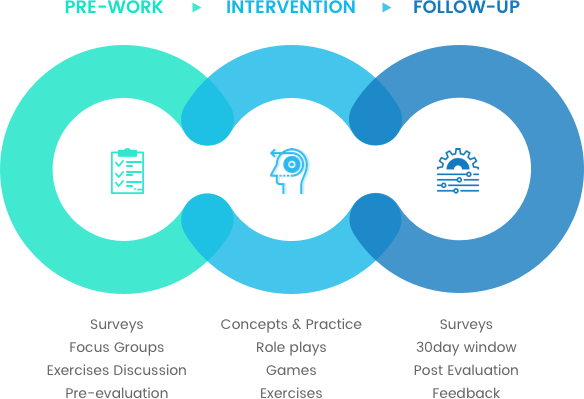 Our intervention formats includes
Why MARG?

Expertise
We bring global expertise as well
as Industry / Domain SME's to
the table.

Ready Application to workplace
Our programs are led by experienced leaders and executives with a flair for connecting with participants and facilitating outcomes.

Trust
We build relationships and not just deliver programs – our pre and post assessments ensure that your L & D road map is a success.
What clients said
after our sessions & trainings
"Dear Team Marg, just to let you know that the training went well, and was well received by my colleagues. Ms Deepa is very knowledgeable on the subject and there is a lot of clarity in communication and her hands-on style helped everybody understand the subject with clarity. Thanks a lot for your help in co-ordinating this !"

VIDYASHREE SHARMA

ThyssenKrupp Aerospace India Pvt. Ltd.
"The sessions from Marg are very interactive and informative. The participants were well engaged with good live examples, activities & real time scenarios throughout the session. The dealings with Marg have been extremely professional. "

SUNITA SAHA

StateStreet Services India Pvt Ltd
"We herewith thank you for your coordination during the process of training, the trainer nominated by you was so effective. During entire training session we felt his energy level was same and he made us also energetic and kept all the trainees active with the activities."

EXECUTIVE HR

Plansee India High Performance Materials Pvt Ltd.
"MBRDI has had a successful association with MARG for English language trainings for German expats. The quality of training provided is excellent and has received great feedback from the expats. The trainers associated with MARG are also very professional"

SOUMYA BASAVARAJ

Mercedes-Benz